SMS Services for Business
Engage faster and deeper with your customers

Send notifications and alerts

Reminders and confirmations

Run SMS marketing campaigns

Integrate the apps you use daily

Use specialized 2-way SMS Apps
like text to give and more

No contracts to sign, No setup fees
No credit card required to sign-up
Engage Your Customers with SMS
Engage faster and deeper with your customers using notifications, alerts, reminders and confirmations. Run SMS marketing campaigns, and use chatbots that run over SMS, your website, Facebook Messenger, WhatsApp & Telegram. 
Enhance Communications
Your customers want to communicate you, so cut out the voicemail and phone tag and start texting with them whenever they want wherever they are. People want the instant communication.
Conversations Everywhere
Use 2-way communicattions to chat with your customers over SMS, your website, Facebook Messenger, Telegram, Whatsapp, even email. We make it possible, with our unified inbox.
Do More Faster
Using our inbox, you can add notes into profiles, invite others into the conversation, even send full featured chatbots to your customers, take payments, send surveys, there's no limit as to what you can do.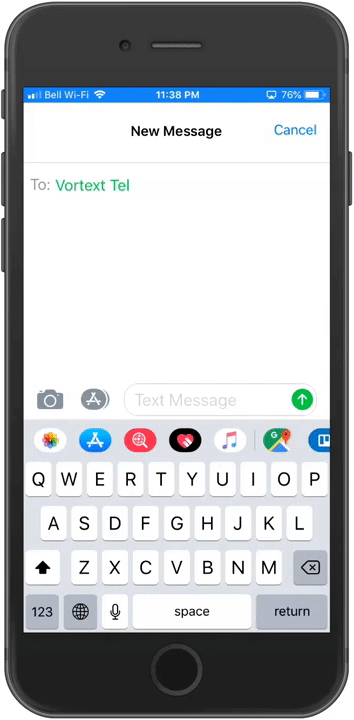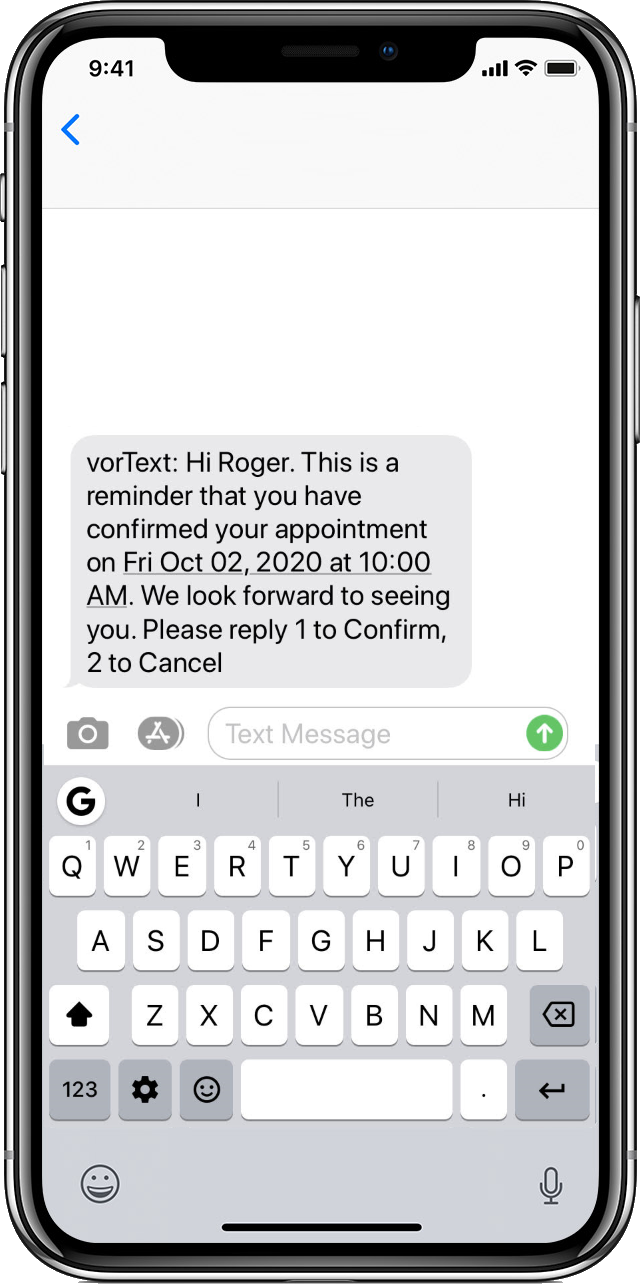 Texting is the preferred way for people to communicate with your business!
83% of consumers respond to text messages within 30 mins or less
​73% of consumers wish more businesses texted them​
96% of consumers find phone calls to be disruptive
90% of text messages are read in the first 3 minutes
98% SMS messages have a 98% open rate, much higher than email
90 seconds is the average response time for text messages
No need to wait. Try a live demo of vorText by texting any of the following keywords to (647) 952-1837.

​GIVE ​PAY ​SURVEY ​​PIZZA ​ ​HOTDOG
Resolve customer issues faster and increase productivity by reducing call volumes
Reduce no-shows with automated appointment reminders and send alerts so people don't forget about their appointment
Remind customers of upcoming payments, and receive payments using text-to-pay
Improve engagement and increase sales through text marketing. Run contests, allow people to register for events, broadcast messages to your customers
Promote your business with SMS and don't leave money on the table. Integrate SMS into your CRM by using our API to help nurture leads. 
Reach your employees by sending announcements or emergency communications. Send to individuales or groups
Customer communication does not end after a purchase. Follow up with product information, specials and promotions. Stay top-of-mind!
Customer communication does not end after a purchase. Follow up with product information, specials and promotions. Most customers prefer you communication with them over SMS and your company will stay top-of-mind.
How will you use vorText?
Roadhouse Steak has a run on Salmon this week. Come in after 6 PM and get $2 off any Atlantic Salmon entree.
Thanks for joining our list! Come in today, and receive 10% off any purchase in the store. Show this text and also get a coupon for your next visit.
Reminder to all parents of Crossway Elementary School. Next week is hot dog day. Please make sure your child's selections are in this week. Text HOTDOG to make your selections now.
Hello Josie. Your doctor appointment with Dr. Smith is tomorrow at 2 pm. We look forward to seeing you! Please reply 1 to confirm, 2 to cancel.
This Friday is bring your child to work day. We look forward to meeting your family. Light refreshments will be served at 12:30 pm
Recieve donation using text to give, and communicate directly with your members.
22 Lakeview Dr. Features 4 Bedrooms, 3 full baths, 2,375 sqft lot. Lake views! For more info call: Jim 123-456-7890
This Wednesday's practice has been cancelled. See you next week!
Hi David. How satisfied were you with the service you received today? Please respond with a number:
5=Completely
4=Satisfied
3=Somewhat
2=Not very
1=Not at all