SMS Services for Business
Engage faster and deeper with your customers

Send notifications and alerts

Reminders and confirmations

Run SMS marketing campaigns

Integrate the apps you use daily

Use specialized 2-way SMS Apps
like text to give and more

No contracts to sign, No setup fees
No credit card required to sign-up
Create automated interactions over SMS, Facebook Messenger, Telegram, WhatsApp, and your website to grow your brand.
  vorText Welcomes ChatGPT
Introducing the most powerful duo in marketing: vorText and ChatGPT! Our SMS Marketing SaaS platform is now integrated with ChatGPT, the state-of-the-art language model from OpenAI.
With vorText and ChatGPT, you can take your marketing campaigns to the next level. Our platform uses SMS messaging to reach customers directly on their mobile devices, while ChatGPT helps you craft the perfect message every time.
Whether you're promoting a sale, announcing a new product, or sending out a newsletter, vorText and ChatGPT work together seamlessly to help you get the results you need.
So why wait? Try out vorText and ChatGPT today and see the difference it can make in your marketing campaigns. With this dynamic duo, you'll be able to connect with your customers like never before.
The Business Texting Advantage
Enhance Communications
Your customers want to communicate you, so cut out the voicemail and phone tag and start texting with them whenever they want wherever they are. People want the instant communication.
Conversations Everywhere
Use 2-way communicattions to chat with your customers over SMS, your website, Facebook Messenger, Telegram, Whatsapp, even email. We make it possible, with our unified inbox.
Do More Faster
Using our inbox, you can add notes into profiles, invite others into the conversation, even send full featured chatbots to your customers, take payments, send surveys, send bulk messages, there's no limit as to what you can do.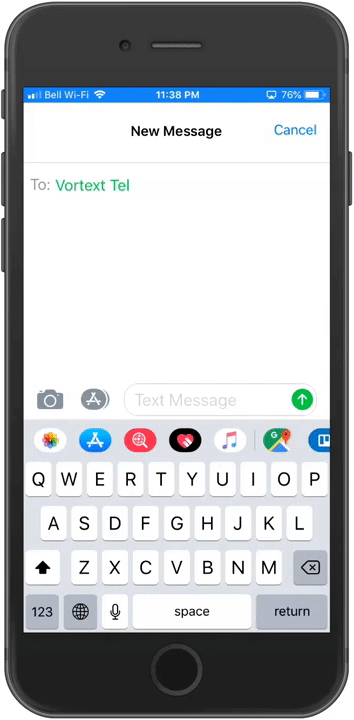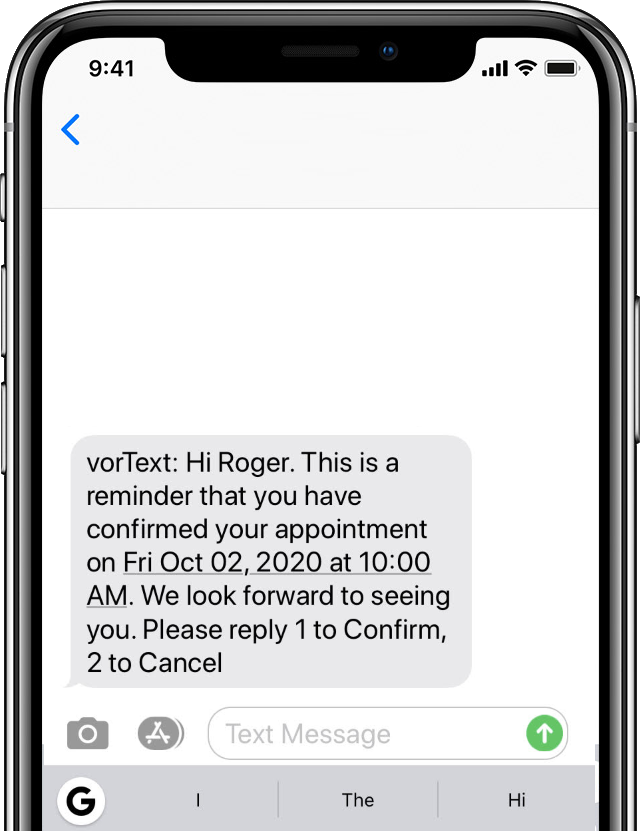 Texting is the preferred way for people to communicate with your business!
83% of consumers respond to text messages within 30 mins or less
​73% of consumers wish more businesses texted them​
96% of consumers find phone calls to be disruptive
90% of text messages are read in the first 3 minutes
98% SMS messages have a 98% open rate, much higher than email
90 seconds is the average response time for text messages
All our bots run on all channels
Create it once, deploy it everywhere! Start conversations through your website, Facebook Messenger, Telegram or SMS, and capture phone numbers and/or emails in our CRM.
Then take your marketing efforts to the next level with automated sequences over SMS and/or email. Send news, updates, deliver coupons, newsletters, promotions, booking confirmations, and more. You can even sell products directly from our chatbots.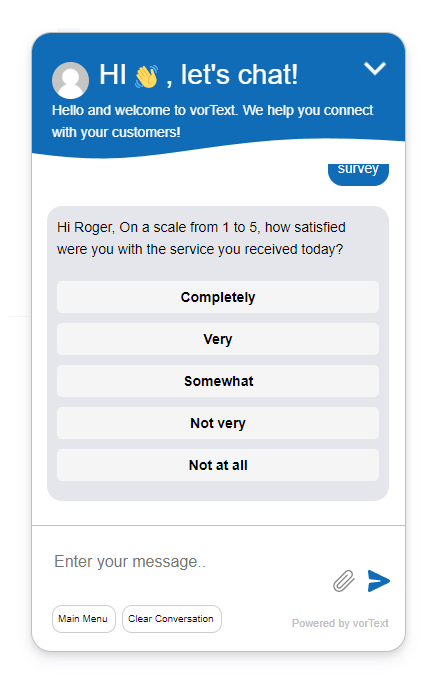 Communicate across all supported channels in our unified inbox. Once central place to monitor, chat live with your customers, and manage conversations. 

SMS    

Messenger   

Email    

WhatsApp   

Telegram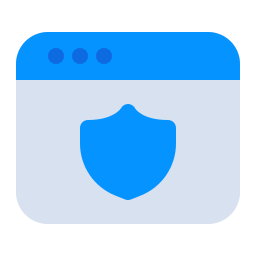 Website
No need to wait. Try a live demo of vorText by texting any of the following keywords to (647) 952-1837.

​GIVE ​PAY ​SURVEY ​​​ ​HOTDOG
Build The Perfect Bot
Use our visual flow builder to create the prefect chatbot.
Just drag and drop our widgets to the canvas and configure your bot. Bots built in our designer will run on all supported channel, SMS, Messenger, Telegram and WhatsApp. Build it once, run it everywhere.
Collect leads, deliver support, execute SMS & Email sequences, tag users, automate everything!
More Than Just SMS Marketing
Grow your business with an all-in-one SMS marketing platform. Live chat and send chatbots directly to your customers to automate administrative tasks like asking for their contact details or taking SMS payments. Cost effectively engage, acquire, convert and support your customers.